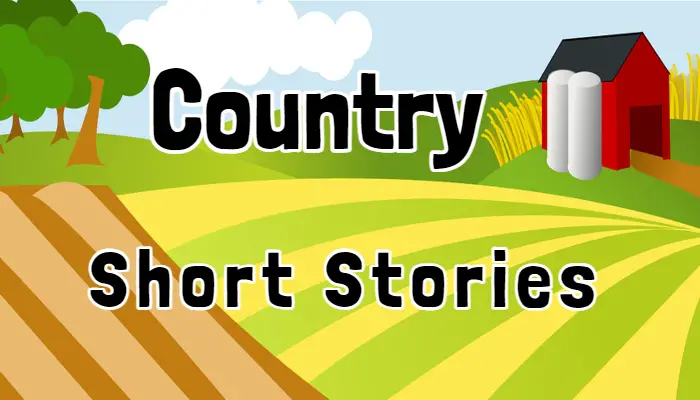 These short stories take place on a farm, ranch or plantation. See also:
"Flax" by Will Weaver
Kenny, nineteen, makes a deal to take over the work on his grandfather's farm. His grandfather will get one-third of the payout from the harvest, and Kenny can't farm on Sundays. Kenny also works as a welder and helps his dad with other farm chores. He plans on planting flax, which is unseen in northern Minnesota. In the meantime, he has a routine of working all day, visiting his grandfather in the evening, and saving his money to buy supplies when the time comes.
This story can be read in the preview of Sweet Land: New and Selected Stories. (16% into preview)
"Bugle Song" by Wallace Stegner
A boy is out after breakfast checking his gopher traps. He's won the school prize two years running for killing the most gophers. He also keeps a weasel that he feeds live gophers to. While waiting, he reads his book of poetry.
This story can be read in the preview of Still Wild: Short Fiction of the American West . . . (20% in)
"The Renegade" by Shirley Jackson
Mrs. Walpole gets her children breakfast and urges them to finish up. The kids rush out and make their bus. As Mr. Walpole eats breakfast, they get a phone call. A neighbor inquires about their dog and claims it ate their chickens.
This story can be read in the preview of The Magic of Shirley Jackson. (48% into preview)
"The Whistle" by Eudora Welty
An older couple, Jason and Sara, are sharecroppers working for Mr. Perkins. They lie in bed at night, Jason sleeping and Sara staring into the dark. It's cold every night, and as the fire goes down it gets worse. They're tired and poor. Sara thinks about the spring and summer, but it's hard even to imagine it now. When freezing temperatures threaten to destroy the crop, Mr. Perkins blows a whistle to warn the farmers.
"The Man Child" by James Baldwin
Eric, eight years old, is from a line of farmers. His father often drinks at the tavern with Jamie, a neighboring farmer and friend. Jamie was forced to sell his farm, and Eric's father bought it. Jamie's wife left him and he has no children. He spends a lot of time at Eric's home. They celebrate Jamie's thirty-fourth birthday together.
"Leiningen Versus the Ants" by Carl Stephenson
Leiningen owns a large plantation in Brazil. An army of ants, twenty square miles in size, is advancing on the plantation, destroying everything in its path. Leiningen has been warned to abandon his property—for the safety of himself and his men—but he plans on making a stand and fighting off the ants.
Read "Leiningen Versus the Ants"
"The Harvest" by Tomas Rivera
A migrant farm worker takes frequent walks by himself. His fellow workers think he might be hiding money.
"A Field of Wheat" by Sinclair Ross
A married couple in their late thirties, beaten down from years of hard work, lives in poverty on their farm. This year the husband's wheat crop is the best it's ever been, and there is hope of a large payout as wheat prices are high.
"A Mild Attack of Locusts" by Doris Lessing
Warning of a swarm of locusts from the north reaches a farm. It's been seven years since the last swarm, so they expect their maize crop to be destroyed.
"The Lamp at Noon" by Sinclair Ross
Ellen lights the lamp at noon; the dust storm is in its third day. Her husband Paul works the land but it's unproductive. Ellen feels oppressed by the environment and their poverty, and she wants Paul to go work for her parents. Paul is confident things will turn around, and he's willing to wait.
"A Circle in the Fire" by Flannery O'Connor
Mrs. Cope owns a large farm. She is protective of her property and feels she is good at handling whatever comes up. One day, three boys visit her; the father of one of the boys used to work for Mrs. Cope. That boy, Powell, remembers the farm and has been telling his friends about it. They want to enjoy farm life for a while.
"The Displaced Person" by Flannery O'Connor
A Polish refugee and his family arrive at Mrs. McIntyre's farm to work for her. The man, Mr. Guizac, proves to be an industrious and efficient worker. The Shortleys, a couple who also work on the farm, become concerned about their position. Mrs. McIntyre rules over her little domain, managing her affairs to give herself the most profit.