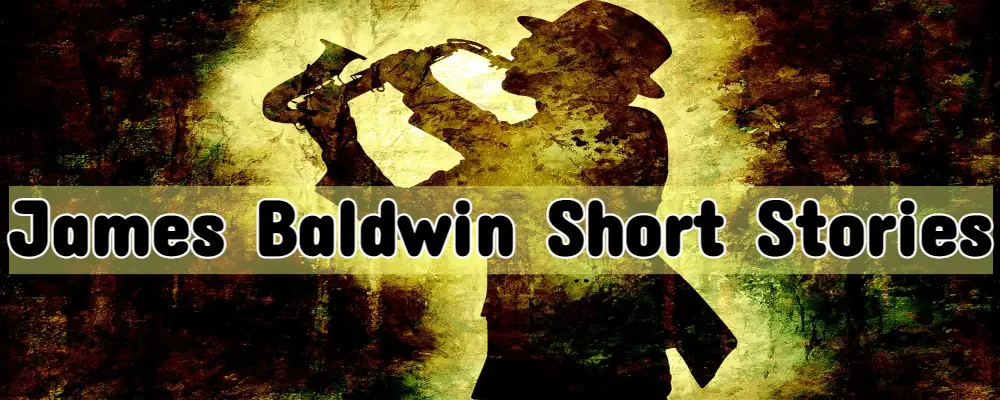 All the available James Baldwin short stories are in Going to Meet the Man, first published in 1965, which seems to be James Baldwin's only short story collection. It contains eight stories, including the often-anthologized "Sonny's Blues", and the well-known title story.
James Baldwin's short stories often deal with racism, family and jazz, and are set in New York.
James Baldwin Short Stories
Here are all the James Baldwin short stories from Going to Meet the Man.
"The Rockpile"
Johnnie and Roy live across the street from a mass of natural rock, known as the rockpile. It's a popular play spot for the neighborhood kids. The boys are warned to stay away from it by their parents, who think it's dangerous. One day while sitting on the fire escape, some of Roy's friends ask him to come with them.
This story can be read in the preview of Going to Meet the Man: Stories. (14% in)
"The Outing"
The church holds an annual community gathering, usually on the Fourth of July. This year it's a boat trip up the Hudson and a stay at Bear Mountain. Johnnie and Roy, as well as their friend David, are going with their parents. The boys have saved money to get a present for another friend, Sylvia. There are also some church services on the boat.
Some of this story can also be read in the preview of Going to Meet the Man: Stories. (55% in)
"The Man Child"
Eric, eight years old, is from a line of farmers. His father often drinks at the tavern with Jamie, a neighboring farmer and friend. Jamie was forced to sell his farm, and Eric's father bought it. Jamie's wife left him and he has no children. He spends a lot of time at Eric's home. They celebrate Jamie's thirty-fourth birthday together.
"Previous Condition"
The narrator, Peter, is a struggling African-American stage actor. The show he was in back in Chicago closed, and now he's in New York living in a miserable furnished room. His Jewish friend Jules got him the room and snuck him in at night. It's a white neighborhood so Peter tries to stay out of sight. Jules plans on getting his own place and says Peter will be able to stay there.
James Baldwin Short Stories, Cont'd
"Sonny's Blues"
The narrator, a teacher in Harlem, reads about his brother, Sonny, a jazz musician, in the paper on his way to work. He was picked up in a raid for using and selling heroin. The narrator has managed to keep away from the bad influences around him, and he and Sonny haven't stayed close. He thinks about their history, and wants to reach out to Sonny.
"This Morning, This Evening, So Soon"
The narrator, a singer and actor, is in Paris with his wife, Harriet, and son, Paul. His sister Louisa is visiting and will be going out with Harriet for the evening. The narrator and his family will be returning to New York tomorrow. He's a celebrity and accepted in Paris; he compares this to his earlier life in Alabama.
"Come Out the Wilderness"
In the morning, Ruth watches Paul as he looks out the window. She finds him attractive but other people don't think so. Paul's been getting in very late at night. Ruth knows the relationship will end soon. He says he was out last night with Cosmo, a fellow painter, talking about their work and drinking. Ruth gets an opportunity at work.
"Going to Meet the Man"
Jesse, a white sheriff, lies in bed with his wife. He tries to start something physical, but his body doesn't respond. He thinks about a black protest leader he had beaten that day, and a childhood memory of going to a lynching.
---
I hope you found some great James Baldwin short stories.