Welcome to the exciting world of short stories. If you're not sure where to start, here are a few suggestions:
Short Story Guide is designed to help middle school/high school teachers, students, and reading lovers find the right story and allow them to easily read online short stories free, where possible. Short stories are categorized by subject, theme, place, author and type.
I try not to reveal too much about the stories, but simply categorizing them can sometimes be a bit of a spoiler.
I hope this list of short stories will be a useful teacher's resource, however, they haven't been specially selected for students and not all are appropriate for all ages.
---
A big anthology full of interesting stories with literary merit is Fiction 100. (Links are to Amazon) The newest edition is expensive, but an earlier one, like in the link, is affordable. It has many of the commonly anthologized stories. If you only want one short story anthology, this would be a good choice.
A good anthology for middle school is Little Worlds. This book has 31 short stories for students, divided by the usual story elements. Another good one full of stories 1,000 words or less with a coming-of-age slant is Sudden Flash Youth: 65 Short-Short Stories.
As for single-author collections, the two that I've enjoyed the most are The Complete Flannery O'Connor and The Complete Roald Dahl (two volumes). If you read one Flannery O'Connor story and like it, you'll probably like them all. If you like unusual, darkly humorous stories where anything can happen, you'll probably like Dahl. I also have to mention Alice Munro. She doesn't have a complete collection yet, but there are many others to choose from. I find her stories very hard to classify because they're just about life—they're so complex (not complicated) that it feels like I'm being insulting when I put one on a category page.
I know what's inside a book is the main thing, but I also like seeing really nice looking books on my shelf. If you do too, check out 100 Years of the Best American Short Stories. I love the look of this one. I also like the look of Bradbury Stories: 100 of His Most Celebrated Tales. It's a very simple design, but I think it's perfect. These books are full of great stories, so it's really just a bonus that they look so nice.
If you'd like to scroll through some free, well-known stories with a quick description, start here.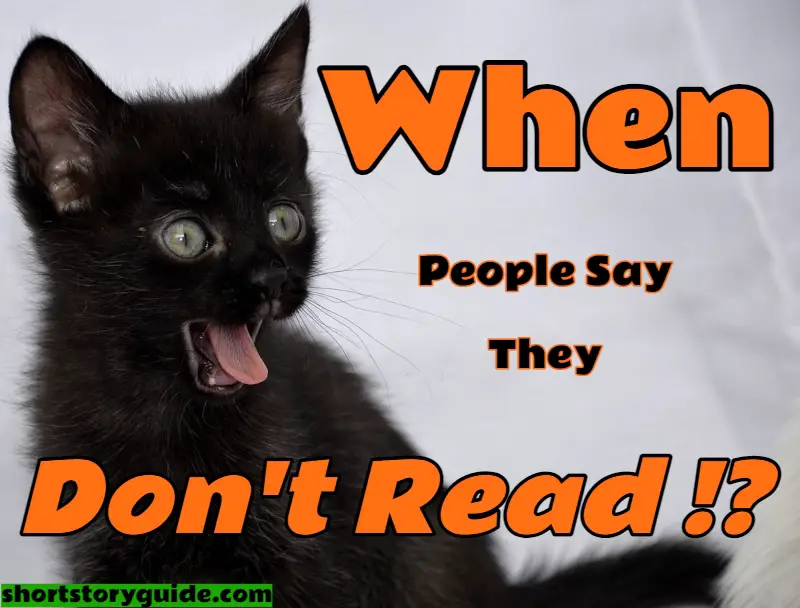 "A story is a way to say something that can't be said any other way, and it takes every word in the story to say what the meaning is."—Flannery O'Connor

"I want the reader to feel something is astonishing —not the 'what happens' but the way everything happens. These long short story fictions do that best, for me."—Alice Munro

"Unlike the novel, a short story may be, for all purposes, essential."—Jorge Luis Borges

(of the short story) "…it achieves closure—meaning that, when it ends, the attentive reader understands why."—Joyce Carol Oates

"Short stories are the deep, encoded crystallizations of all human knowledge. They are rarefied, dense meaning machines, shedding light on the most pressing of life's dilemmas."—George Saunders

(on what a short story is) "A shaft driven straight into the heart of human experience."—Edith Wharton

"Conciseness is the sister of talent."—Anton Chekhov

"It's possible, in a poem or short story, to write about commonplace things and objects using commonplace but precise language, and to endow those things—a chair, a window curtain, a fork, a stone, a woman's earring—with immense, even startling power."—Raymond Carver

"A short story is confined to one mood, to which everything in the story pertains. Characters, setting, time, events, are all subject to the mood. And you can try more ephemeral, more fleeting things in a story—you can work more by suggestion—than in a novel. Less is resolved, more is suggested, perhaps."—Eudora Welty

"A short story is the ultimate close-up magic trick—a couple of thousand words to take you around the universe or break your heart."—Neil Gaiman

"'Who reads short stories?', one is asked, and I like to think that they are read by men and women in the dentist's office, waiting to be called to the chair; they are read on transcontinental plane trips instead of watching banal and vulgar films spin out the time between our coasts; they are read by discerning and well-informed men and women who seem to feel that narrative fiction can contribute to our understanding of one another and the sometimes bewildering world around us."—John Cheever

". . . each short story has one chief purpose, and every sentence, phrase, and word is crafted to achieve that end. The ideal short story is like a knife–strongly made, well balanced, and with an absolute minimum of moving parts."—Michael Swanwick

"I want my stories to be something about life that causes people to say, not, oh, isn't that the truth, but to feel some kind of reward from the writing, and that doesn't mean that it has to be a happy ending or anything, but just that everything the story tells moves the reader in such a way that you feel you are a different person when you finish."—Alice Munro

"Short stories do not say this happened and this happened and this happened. They are a microcosm and a magnification rather than a linear progression."—Isobelle Carmody

"Short fiction seems more targeted—hand grenades of ideas, if you will. When they work, they hit, they explode, and you never forget them."—Paolo Bacigalupi

". . . there is in the short story at its most characteristic something we do not often find in the novel—an intense awareness of human loneliness."—Frank O'Connor

"A short story is a different thing all together—a short story is like a kiss in the dark from a stranger."—Stephen King

"I just want to tell a story, and if people listen, and if it stays with you, it's a story."—Sandra Cisneros

"Once you start making lists or devising rules for stories . . . some writer will be sure to happen along and casually break every abstract rule you or anyone else has ever thought up, and take your breath away in the process."—Margaret Atwood