Welcome to the exciting world of short stories, where you'll find famous short stories and lesser known ones. If you're not sure where to start, here are a few suggestions:
Short Stories
Short Story Guide is designed to help middle school/high school teachers, students, and reading lovers find short stories and allow them to easily read online short stories free, where possible. Short stories are categorized by subject, theme, place, author and type.
I try not to reveal too much about the short stories, but simply categorizing the short stories can sometimes be a bit of a spoiler.
---
Short Stories in English for Adults
Here are some great short stories that are worth reading and knowing, divided into a few general categories. There's lots of overlap between the categories, though, so don't take them too seriously.
"The Ones Who Walk Away From Omelas" by Ursula K. Le Guin
"The Story of an Hour" by Kate Chopin
"Lamb to the Slaughter" by Roald Dahl
"The Swimmer" by John Cheever
"Where Are You Going, Where Have You Been?" by Joyce Carol Oates
"Sonny's Blues" by James Baldwin
"Bartleby, the Scrivener" by Herman Melville
"A Very Short Story" by Ernest Hemingway
"Flowers for Algernon" by Daniel Keyes
"A Perfect Day For Bananafish" by J. D. Salinger
"Story of Your Life" by Ted Chiang
Best & Famous Short Stories
Here are some of the best and most famous short stories that have stood up over time.
"The Tell-Tale Heart" by Edgar Allan Poe
"The Dead" by James Joyce
"An Occurrence at Owl Creek Bridge" by Ambrose Bierce
"The Lady With the Dog" by Anton Chekhov
"Hills Like White Elephants" by Ernest Hemingway
"Exhalation" by Ted Chiang
"The Necklace" by Guy de Maupassant
"A Good Man is Hard to Find" by Flannery O'Connor
"The Yellow Wallpaper" by Charlotte Perkins Gilman
"Cathedral" by Raymond Carver
"The Lottery" by Shirley Jackson
"The Monkey's Paw" by W. W. Jacobs
"The Gift of the Magi" by O. Henry
"The Lady, or the Tiger" by Frank R. Stockton
"The Most Dangerous Game" by Richard Connell
"The Metamorphosis" by Franz Kafka
"The Legend of Sleepy Hollow" by Washington Irving
"The Landlady" by Roald Dahl
"A Horseman in the Sky" by Ambrose Bierce
"In the Penal Colony" by Franz Kafka
"Three-Ten to Yuma" by Elmore Leonard
Short Stories for Middle School & High School 
Here are some great short stories that have been read by lots of middle schoolers and high schoolers over the years.
"To Build a Fire" by Jack London
"Girl" by Jamaica Kincaid
"There Will Come Soft Rains" by Ray Bradbury
"The Sniper" by Liam O'Flaherty
"The Veldt" by Ray Bradbury
"The Cask of Amontillado" by Edgar Allan Poe
"The Loneliness of the Long-Distance Runner" by Alan Sillitoe
"The Lesson" by Toni Cade Bambara
"The Scholarship Jacket" by Marta Salinas
"Rules of the Game" by Amy Tan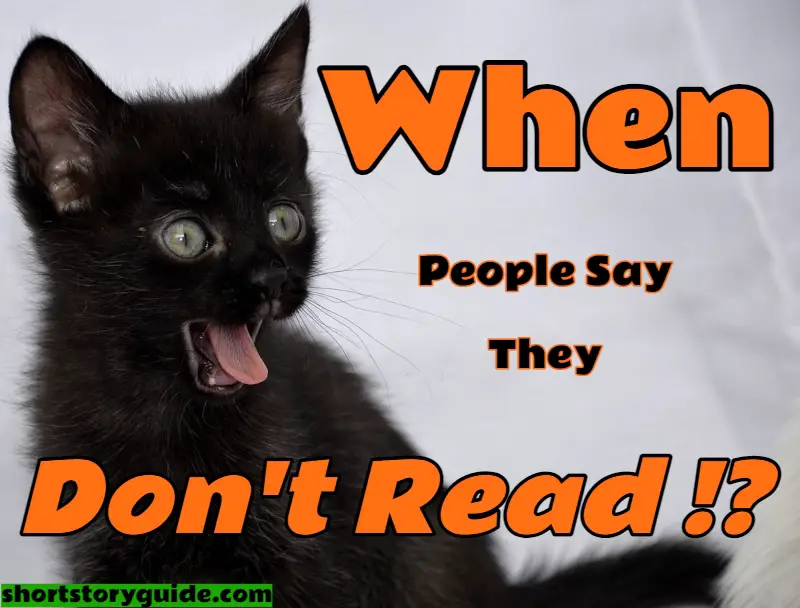 Writers on Short Stories
"A story is a way to say something that can't be said any other way, and it takes every word in the story to say what the meaning is."—Flannery O'Connor

"I want the reader to feel something is astonishing —not the 'what happens' but the way everything happens. These long short story fictions do that best, for me."—Alice Munro

"Unlike the novel, a short story may be, for all purposes, essential."—Jorge Luis Borges

(of the short story) "…it achieves closure—meaning that, when it ends, the attentive reader understands why."—Joyce Carol Oates

"Short stories are the deep, encoded crystallizations of all human knowledge. They are rarefied, dense meaning machines, shedding light on the most pressing of life's dilemmas."—George Saunders

(on what a short story is) "A shaft driven straight into the heart of human experience."—Edith Wharton

"Conciseness is the sister of talent."—Anton Chekhov

"It's possible, in a poem or short story, to write about commonplace things and objects using commonplace but precise language, and to endow those things—a chair, a window curtain, a fork, a stone, a woman's earring—with immense, even startling power."—Raymond Carver

"A short story is confined to one mood, to which everything in the story pertains. Characters, setting, time, events, are all subject to the mood. And you can try more ephemeral, more fleeting things in a story—you can work more by suggestion—than in a novel. Less is resolved, more is suggested, perhaps."—Eudora Welty

"A short story is the ultimate close-up magic trick—a couple of thousand words to take you around the universe or break your heart."—Neil Gaiman

"'Who reads short stories?', one is asked, and I like to think that they are read by men and women in the dentist's office, waiting to be called to the chair; they are read on transcontinental plane trips instead of watching banal and vulgar films spin out the time between our coasts; they are read by discerning and well-informed men and women who seem to feel that narrative fiction can contribute to our understanding of one another and the sometimes bewildering world around us."—John Cheever

". . . each short story has one chief purpose, and every sentence, phrase, and word is crafted to achieve that end. The ideal short story is like a knife–strongly made, well balanced, and with an absolute minimum of moving parts."—Michael Swanwick

"I want my stories to be something about life that causes people to say, not, oh, isn't that the truth, but to feel some kind of reward from the writing, and that doesn't mean that it has to be a happy ending or anything, but just that everything the story tells moves the reader in such a way that you feel you are a different person when you finish."—Alice Munro

"Short stories do not say this happened and this happened and this happened. They are a microcosm and a magnification rather than a linear progression."—Isobelle Carmody

"Short fiction seems more targeted—hand grenades of ideas, if you will. When they work, they hit, they explode, and you never forget them."—Paolo Bacigalupi

". . . there is in the short story at its most characteristic something we do not often find in the novel—an intense awareness of human loneliness."—Frank O'Connor

"A short story is a different thing all together—a short story is like a kiss in the dark from a stranger."—Stephen King

"I just want to tell a story, and if people listen, and if it stays with you, it's a story."—Sandra Cisneros

"Once you start making lists or devising rules for stories . . . some writer will be sure to happen along and casually break every abstract rule you or anyone else has ever thought up, and take your breath away in the process."—Margaret Atwood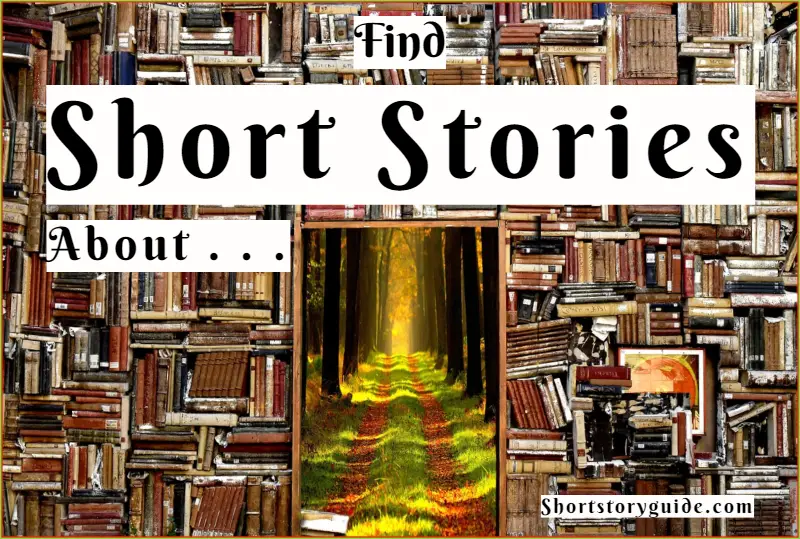 More pages to explore:
---