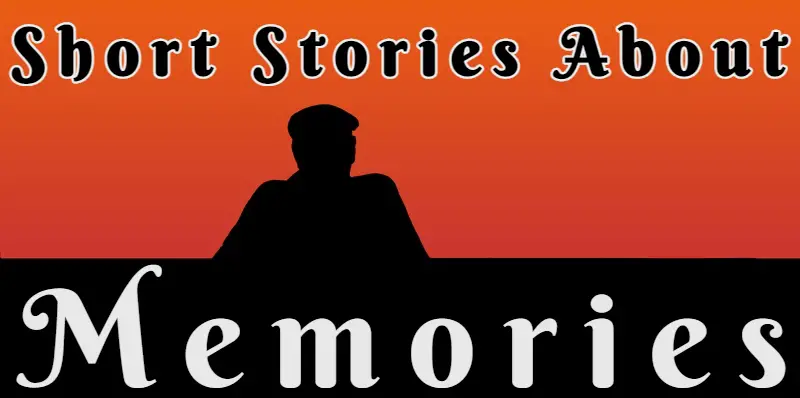 These memory stories have characters who are remembering significant moments in their lives. They might deal with memory's uncertainty or power, or have characters trying to come to terms with their pasts. There could be cases of amnesia and memory loss. Some stories might simply have characters whose memories drive them to act in the present.
Memory Stories
"Marigolds" by Eugenia W. Collier
Lizabeth recalls a time when she was fourteen, in Maryland, during the Depression. A woman in her neighborhood, Miss Lottie, lives in a dilapidated home, but has a colorful marigold garden. She's an outcast, and the children make her a target of taunts. (Summary & Analysis)
This is the first story in the preview of Breeder and Other Stories. 
The Hartleys | John Cheever
Mr. and Mrs. Hartley arrive at the Pemaquoddy Inn with their young daughter, Anne. They were there eight years ago, and had a good time. Skiing is the main pastime at the inn. It even has a hill with a primitive ski tow as a back-up, for when conditions aren't good on the mountain. Anne only wants to ski with her father, and doesn't participate in the regular lessons.
This is the fifth story in the preview of The Stories of John Cheever. (83% in)
Memories of Youghal | William Trevor
Miss Ticher, an elderly woman, is relaxing on a hotel terrace when she's joined by an untidy man, Quillan. He's a private detective who's watching a couple in the hotel. He starts telling Miss Ticher his history, which included the death of his parents when he was only five months old and his difficult upbringing. He has a lot of unhappy memories. Miss Grimshaw, returning from her walk, is annoyed to find a strange man talking to her friend.
This story can be read in the preview of The Collected Stories. (40% into Kindle preview)
"Conspiracy on Callisto" by Frederik Pohl
Duane and Stevens are in a ship's corridor ready to draw their guns. Duane found out his payout from this job won't be what he was expecting. Stevens has a private arrangement with their employer, Andrias, and won't give up any of his share. An alarm bell sounds throughout the ship, indicating a change of course in one minute. Everyone needs to get to their cabins and strap in.
This story can be read in the preview of The 15th Science Fiction MEGAPACK. (4% into preview)
"Life Sentence" by Matthew Baker
A man, Washington, is brought home by the police to his wife, son and daughter. He doesn't remember them. He's still a bit groggy from the procedure. His wife has prepared his favorite meal, but he doesn't remember that either. He wants to know what he did, but his wife doesn't want to talk about it. The next day, he gets his first visit from his reintroduction supervisor, who will help him adjust to the change.
This story can be read in the preview of The Best American Science Fiction and Fantasy 2020. (38% in)
"Inertia" by Veronica Roth
Claire's former best friend, Matt, has been in a car accident. He doesn't have long left. He's requested her for a last visitation, a procedure that will allow them to reexperience shared memories. She's surprised because they haven't spoken in six months.
Some of this story can be read in the preview of The End and Other Beginnings: Stories from the Future. (20% into preview)
Find a Memories Story, Cont'd
"God Mode" by Daniel H. Wilson
The narrator's thoughts are fractured, but he remembers Sarah amid all the forgetting. He's a twenty-year-old university student, learning to make video games. He's on a tram headed for the beach when he sees Sarah faint. She hits her head and is unconscious for a few seconds. That's the day the stars start disappearing.
This story can be read in the preview of Press Start to Play. (25% in)
"The Replacement Husband" by Nathan N. Beauchamp
Jasmine's replacement husband is delivered in a smartglass canister. The technician puts everything in place. She didn't know Norwood had a contract with RevitaLife. He had the implant for three years, so memories from before that will have to be filled in. Jasmine doesn't believe this man is really Norwood.
This story can be read in the preview of CLONES: The Anthology. (31% in)
"A Haunted House" by Virginia Woolf
All through the night, there are doors shutting and a ghostly couple walks hand in hand through the house, looking for something. If the couple living there get up to look, the house will be empty.
This story can be read in the preview of The Complete Works. (71% in, or select Monday or Tuesday in TOC)
"Reunion" by John Cheever
Charlie remembers the last time he saw his father. They met for lunch when Charlie was passing through New York as a boy. His father is a successful businessman, and Charlie hasn't seen him in three years. (Summary & Analysis)
"Mnemonics" by Kurt Vonnegut
Alfred Moorhead has attended a two-day memory clinic and now he can easily remember vast amounts of information. The improvement in his work performance is obvious, and he gets a promotion quickly. Everything is better except the situation with his secretary, Ellen—he still doesn't know how to break the ice with her.
"Memory" by Stephen King
Back in Minneapolis, Edgar Freemantle was married with two grown daughters and was a big success in construction. After a terrible job site accident, he lost most of his right arm, some sight and a lot of his memory. His recovery was very difficult and his wife left him. Edgar's psychologist, Xander Kamen, helps him with his memory and recovery. He encourages Edgar to resume an old hobby.
Read "Memory" (PDF)
The Jjilting of Granny Weatherall | Katherine Anne Porter
Granny Weatherall is on her deathbed. She thinks about some old love letters she would like to destroy, and her mind returns to the time she was left at the altar by George.
Read "The Jilting of Granny Weatherall"
Find a Memories Story, Cont'd
A Christmas Memory | Truman Capote
A young boy, "Buddy", lives with various relatives including his elderly, distant cousin who is his best friend. The family is poor, but "Buddy" and his cousin save their pennies each year for some special holiday food and to buy a present for each other.
The Light of the World | Ernest Hemingway
Two young men are passing through town. They stop at a bar for a drink and then encounter a motley group at a train station. Two of the women there, prostitutes, argue about a boxer they once knew.
Midair | Frank Conroy
Sean Kennedy is six-years-old when his absent father shows up to take him home from school. No one has a key so they climb in thru the fire escape. His father is manic. Eventually, some staff arrive from an asylum to get Mr. Kennedy. The narrative jumps ahead to future incidents in Sean's life.
Pilon | Sandra Cisneros
The narrator remembers a feeling from her childhood when she was unselfconscious about her body and appearance.
Trying to Save Piggy Sneed | John Irving
The narrator became a writer because of his grandmother's kindness and a retarded garbage collector from his neighborhood when he was young. The man was Piggy Sneed. He lived with his pigs and acted like them too. The children took pleasure in teasing and scaring him.
Read "Trying to Save Piggy Sneed"
Train to Harbin | Asako Serizawa
The narrator tells of a time forty years prior in 1939 when Japan and China were at war. He was a doctor, recruited by his country for some patriotic service. His group's goal was to preserve lives. He hasn't fully come to terms with his past. The fact that it was wartime doesn't settle things in his mind.
A Memory | Eudora Welty
The narrator recounts a day from her youth when she rested at a lake after a swim. She's thinking of a boy she secretly loves, remembering interactions they've had. A family arrives at the lake, intruding on her reverie.
"The First Day of School" by Jeffery Deaver
Jim Martin makes the morning walk to Thomas Jefferson Middle School. It's the first day, so he's excited and nervous. He remembers some significant moments from prior school years.
Read "The First Day of School"
Find a Memories Story, Cont'd
Remembering Orchards | Barry Lopez
The narrator lived with his stepfather from twelve to seventeen, and they weren't close. He was a highly skilled orchardist and farmer, who brought serenity to the home. The narrator talks about his stepfather and his assistant, Ramon. He appreciates his stepfather now, and knows what he's lost.
The Altar of the Dead | Henry James
George Stransom, fifty-five, commemorates the death of his fiancé at his private church altar. He eventually does the same for all his departed friends. Memories of the dead dominate his thoughts. He makes the acquaintance of a woman whom he has seen at his altar.
The Chef | Andy Weir
Doris wakes up in a hospital. Her doctor tries to find out what she can remember. She knows there was an explosion, and that she had been visiting her father, but is hazy on the other details. She can remember that she's a professional chef, and she tells the doctor about her work.
Arabesque—The Mouse | A. E. Coppard
Filip, now middle-aged, sits in his room reading a Russian novel. A mouse catches his eye as it appears from a hole and then promptly disappears again. He's reminded of a childhood memory of his mother, which has had a lasting effect on him.
Lafayette, Farewell | Ray Bradbury
Bill Westerleigh taps at the narrators door. He has tears on his cheeks and asks if this is his house. This has happened many times as Bill, eighty-nine-years-old, gets lost often. They drink and talk. Bill thinks a lot of his time as a pilot in the war. He's haunted by his memories.
"Faithless" | Joyce Carol Oates
The last time Cornelia and Constance Nissenbaum saw their mother was the day before she disappeared forever. She was late coming down to breakfast. They could feel something was wrong. It was time to leave for school, but they couldn't go. They started searching. They found her lying on her bed, disheveled and breathing heavily. Their recollection and interpretation of the morning's events would vary.
Read "Faithless" (PDF Pg. 141)
Snow | John Crowley
Georgie's rich first husband buys a tiny surveillance device for her called a Wasp. It records her and downloads it to a system called The Park. After his death, Georgie is used to the Wasp and continues to allow it. When she dies her second husband accesses her memories from The Park.
---
I'll keep adding short stories about memories and memory loss as I find more.