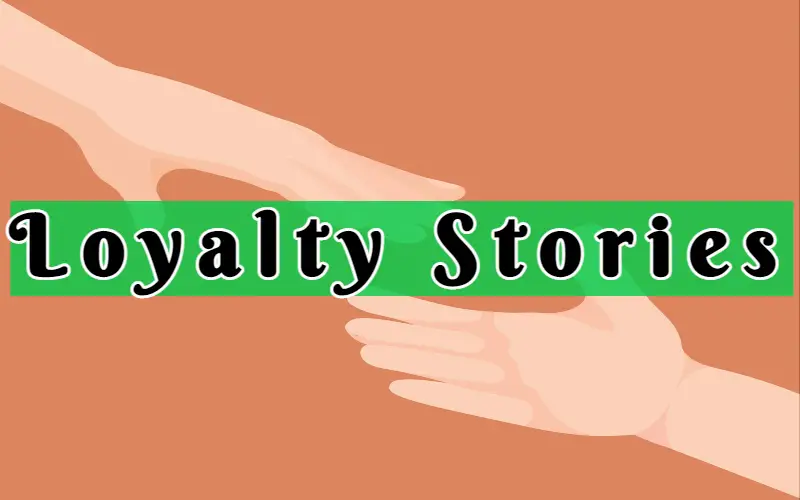 These stories about loyalty have characters that show loyalty to others and to principles they believe in. See also:
Stories About Loyalty
A White Heron | Sarah Orne Jewett
Nine-year-old Sylvia lives in the country and has a strong connection to animals and nature. One day a young man, a hunter, comes through the area and stays with Sylvia and her grandmother. He is looking for a rare heron to add to his collection.
"A White Heron" can be read in the Amazon preview of A White Heron and Other Stories.
"A Grain of Mustard Seed" by Ellis Peters
When they lived in Lahore, the narrator's father, a Hindu, had a Muslim friend, Mahdar, who was a struggling shoemaker. Her father gave him some business and recommended him to others, which allowed him to get out of debt and save some money. Her father believed in God, and believed that people were inherently good. The troubles surrounding the partition of India, when hostilities broke out between Muslims and the Hindu/Sikh populations, caused a major change in their relationship.
This story can be read in the preview of The Lily Hand and Other Stories. (29% in)
"Wood-Smoke Boys" by Doug Allyn
Dylan LaCrosse's parents were killed in a car accident by a drunk councilman, Verlander. He was able to use his money to get out of it. Many years later, Verlander vanished while hunting at a game ranch. LaCrosse's cousin Andre and his uncle Armand are prime suspects, both being ex-cons and having  a motive.
Most of this story can be read in the preview of The Crooked Road Volume 2: Ellery Queen Presents . . . (19% in)
"To the Man on the Trail" by Jack London
A group of men are in the Malemute Kid's cabin for the holidays. A stranger named Westondale comes in, tells a story about following some men who stole from him, talks about his family, and asks to be awakened in a few hours so he can continue his pursuit. Shortly after he leaves, the police arrive. (Summary)
Conscience of the Court | Zora Neale Hurston
A maid, Laura Kimble, is on trial for beating a white man, Clement Beasley. He went to the house of her employer, Mrs. Clairborne, to collect on a loan. Beasley says that when he found her absent and saw the maid packing up the silver he thought Mrs. Clairborne had left town and was sending for her things – things she had put up as collateral for the loan. When he tried to take the furniture, Laura assaulted him.
The Atheist's Mass | Honore de Balzac
Desplein was a lauded physician, brilliant and a staunch atheist. Despite this, his protégé, Bianchon, saw Desplein attending mass. Bianchon relates Desplein's story to explain this discrepancy.
Find a Story About Loyalty, Cont'd
In the Shadow of War | Ben Okri
During the Nigerian Civil War, a young boy, Omovo, notices a woman in a black veil walking by his house every day for a week. He later learns that the soldiers are looking for her, claiming she is a spy and enemy supporter.
The Challenge | Mario Vargas Llosa
An older man informs three men that a member of their gang, Justo, will be fighting the Gimp, a member of a rival gang. The men prepare for the encounter and talk about what led up to it.
Bright and Morning Star | Richard Wright
Sue is waiting for her son, Johnny-Boy to come home. He is involved with the Communist Party; her other son, Sug, is in jail for that. The authorities are investigating, trying to get information about Party meetings and members.
Thirst | Ivo Andric
A newly married commander is called to duty when bandits are reported in the area. He leads the search for Lazar, the bandits' chief.
A New England Nun | Mary Eleanor Wilkins Freeman
Louisa Ellis has lived alone a long time and is used to doing things her own way. Fourteen years ago, she promised to marry Joe Dagget when he returned from seeking his fortune in Australia. Joe returns and it's time to fulfill her promise.
The Tip-Top Club | Garrison Keillor
Bud Swenson is the host of the Tip-Top Club, a radio show with a loyal listener base. The show's focus is practical tips for living and positivity. The listeners love Bud and love the show. Calls are screened to ensure that only fans who will stay on appropriate topics will get through.
---
I'll keep adding stories about loyalty as I find them.