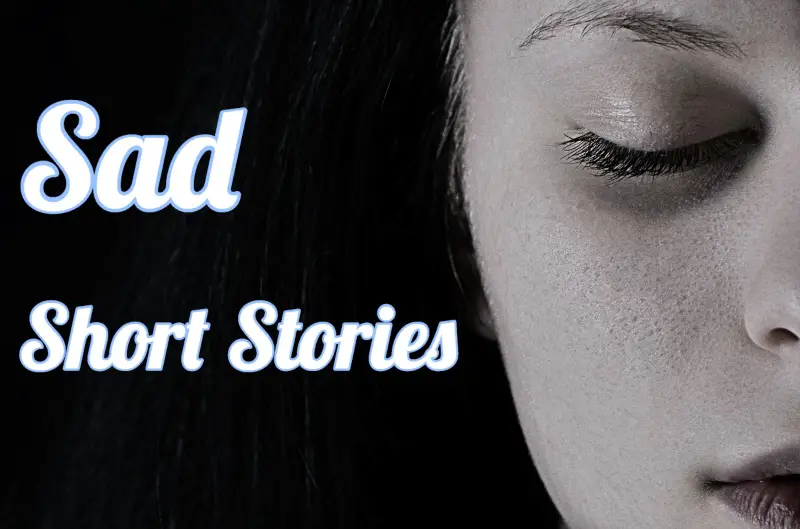 This page has sad, sentimental or tragic short stories that have affected many readers emotionally. I can't guarantee they'll make you cry, but they might. They'll definitely evoke some pity, understanding or compassion. See also:
Emotional Short Stories
Alyosha the Pot | Leo Tolstoy
From childhood to the age of nineteen, Alyosha works hard on his family's farm. Then, he's sent to town to work for a merchant. He is overworked and mistreated his whole life, but he bears it well.
This is the third story in the preview of Classic Short Stories. (37% in)
Vanka | Anton Chekhov
An orphan apprenticed to a shoemaker surreptitiously writes a letter to his grandfather, asking to be taken to live with him, so he can escape his life of deprivation and mistreatment.
This is the third story in the preview of Great Short Stories of the Masters.
The Overcoat | Nikolai Gogol
A poor government clerk, Akaky, gets teased at work over his ragged overcoat. He tries to get it repaired, but the tailor declares it a lost cause. Akaky lives on a strict budget to save up for a new one.
This one is longish, but is worth the time. One of my favorites.
The beginning of "The Overcoat" can be read in the Amazon preview of The Overcoat and Other Stories.
"A Dark-Brown Dog" by Stephen Crane
A dog follows a small boy home, even though the boy tries to scare the dog away with beatings. They become close, but the other members of the family continue to treat the dog badly. (Summary)
"The Third Expedition (Mars is Heaven!)" by Ray Bradbury
A space ship with a crew of sixteen lands on Mars. To everyone's surprise, Mars looks like small-town America in the 1920's. Captain John Black is hesitant to leave the ship, but after confirming the atmosphere is breathable, he allows a small party to disembark. The ship's navigator and the archaeologist offer theories to explain what they see. They approach a house. (Summary)
"Sir Hercules" by Aldous Huxley
Hercules is born very small and his growth is slow. His parents seek a cure but nothing helps. His adult height is 3 feet 2 inches. His parents die early, and at twenty-one, Hercules inherits a considerable fortune and estate. Feeling uncomfortable in the presence of full-grown people, Hercules decides to retire from public life and remodel his estate to suit his size. He replaces the large dogs his father had with small ones and finds servants of small stature to tend the household.
Coco | Guy De Maupassant
A young farmhand beats and starves a nag in his care.
The Little Match Girl | Hans Christian Andersen
A young girl seeks shelter from the cold in a nook. She can't go home because she was unable to sell any matches; her father would beat her. She wants to light one of her matches to warm herself.
Twilight | Wladyslaw Reymont
Sokol, an old horse, lies dying. He is neglected, aside from an occasional visit from the hunting-dogs. Sokol is miserable and afraid as he dies alone.
The End of Old Horse | Simon J. Ortiz
Two brothers, Native American boys, go to a creek to fish and keep cool on a hot day. On their way, they see Old Horse, a dog, tied up, straining excitedly against his rope. They tell the owner, but he says to ignore it.
My Dead Brother Comes to America | Alexander Godin
An immigrant family arrives in New York at Ellis Island. The father had already come to America and he is waiting for his wife and four kids.
The Colt | Wallace Stegner
It is spring-time on a farm. Because of all the excitement, Bruce forgets to take in the mare, Daisy. She is going to give birth soon. Bruce and his mother hear the dogs making a lot of noise, so they rush off to see if Daisy and her colt are alright.
Redemption | John Gardner
Young Jack Hawthorn accidentally runs over and kills his brother with a tractor and cultipacker (a machine that crushes and smooths the ground) on their farm. Each member of the family tries to come to terms with the death.
The Stray Dog | Sadeq Hedayat
A Scottish setter hangs around the town square, suffering from hunger and fatigue. It's mistreated wherever it goes—people yell, kick and throw stones at it. The dog still has memories of its old, happy life but they're fading.
Read "The Stray Dog"
---
I'll keep adding emotional, sad, tragic and sentimental short stories as I find more.