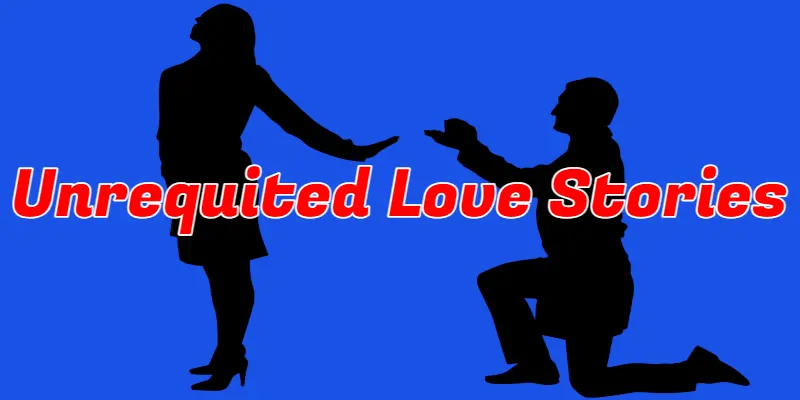 All these unrequited love short stories have a character who loves someone, but their feelings aren't returned.
Short Stories About Unrequited Love
"In Ruth's Country" by Rick Bass
The narrator and his uncle live in Utah, but they're not Mormons. They run cattle. Mormons don't date non-Mormons. He notices a Mormon girl, Ruth. She watched him sometimes. One evening, Ruth drives to their place to have her car looked at.
This story can be read in the preview of For a Little While: New and Selected Stories.
"The Muse's Tragedy" by Edith Wharton
Danyers is a young man who greatly admires the work of the late poet Vincent Rendle, and Rendle's muse, Mary Anerton. A social acquaintance, Mrs. Memorall, knows Mary and passes along an essay that Danyers wrote. Eventually, they meet to discuss Rendle's work.
This story can be read in the preview of The Collected Short Stories of Edith Wharton.
"The Distance of the Moon" by Italo Calvino
The narrator recounts the time when the moon was close enough to Earth that people could reach it with a ladder. They made trips to the moon to collect moon milk. One of them, a deaf man, thoroughly enjoys his moon visits.
This story can be read in the preview of The Complete Cosmicomics.
"A Painful Case" by James Joyce
Mr. Duffy begins an innocent relationship with a married woman, Mrs. Sinico. After spending a lot of time together, Mrs. Sinico takes Mr. Duffy's hand.
"The Book Signing" by Pete Hamill
Carmody emerges from the subway, back in his old Brooklyn neighborhood after decades away. He sees his face on a flyer advertising the reading and book signing that starts in about half an hour. He writes commercial novels with the recurring theme that nothing lasts. He walks around first. The buildings are the same, but all the shops are different. He's never set any of his seventeen books in Brooklyn.
This story can be read in the preview of Brooklyn Noir. (19% in)
"The Jumping-Off Place" by Charlotte Perkins Gilman
Miss Shortridge runs the Jumping-Off Place, a boarding house that is too full at the moment. Still, she's allowing two more visitors due to a previous relationship. The Revered Joseph Whitcomb was her minister for about thirty years and she wanted to marry him. Mrs. Weatherby knew Miss Shortridge since girlhood, and Miss Shortridge saw her get married twice—occasions she will never forget. She's interested in seeing these two significant people again.
Unrequited Love Short Stories, Cont'd
"Noorjehan" by Ahmed Essop
Noorjehan drops out of her English class after nine months. Soon after, she writes a letter to her teacher explaining that her parents are arranging a marriage for her and she needs to prepare. She doesn't want to go through with it, and asks him to come speak to her father on her behalf.
"Federigo's Falcon" by Giovanni Boccaccio
A rich man spends all his money trying to woo a married woman. She isn't interested in him. Later, as a widow, she wants a favor from him that could help her sick son.
"The Jjilting of Granny Weatherall" by Katherine Anne Porter
Granny Weatherall is on her deathbed. She thinks about some old love letters she would like to destroy, and her mind returns to the time she was left at the altar by George.
Read "The Jilting of Granny Weatherall"
"Just Saying You Love Me Doesn't Make it So" by Meg Campbell
Nan is happily married but has never gotten over her college sweetheart, Lewis. Their relationship ended when she revealed she had a secret abortion. They meet on the street and talk about life and love.
Read "Just Saying You Love Me…"
"Double Game" by Alberto Moravia
Umberto and Peppe have been friends a long time. Peppe feels inferior as Umberto has many abilities. They are both attracted to Clara.
"In the Heart of the Heart of the Country" by William H. Gass
The narrator is a poet who goes to a small town to get away from everything and find himself. His lover has left him and he's out of work. The narrative is unconventional—a series of vignettes, diary-style with many lists.
"Stones in My Passway, Hellhound on My Trail" by T. C. Boyle
An accomplished blues musician, Robert, is playing in a club. There is a flashback to his youth when he saw a poisoned dog die. Between sets he spends time with Beatrice; another woman, Ida, looks at him intently.
"A Tree, a Rock, a Cloud" by Carson McCullers
When a boy stops for a break on his paper route, an older man says he loves him. He then tells him the story of a woman he married who later left him. He explains how he has coped with it.
Read "A Tree, a Rock, a Cloud"
Unrequited Love Short Stories, Cont'd
"The Ballroom of Romance" by William Trevor
Bridie is a spinster in her mid-thirties who lives with and cares for her father. She only has a few breaks from her regular routine, one of which is a weekly visit to a dance hall. It is frequented by women looking for husbands and men who are just passing time or enjoying themselves. Bridie has marriage on her mind.
Read "The Ballroom of Romance"
"The Tragedy of a Comic Song" by Leonard Merrick
A poet and a composer write a song for a woman whom they both love. The song is a big success.
"The Naked Lady" by Madison Smartt Bell
A sculptor's friend throws a drinking party for him to get his mind off an unrequited love. They are roommates who live roughly and in poverty.
"An Ounce of Cure" by Alice Munro
The narrator remembers her first love as a teenager. She dated Martin Collingwood for two months before he broke up with her. She is in misery for months. When she gets a job babysitting for the Berrymans, she finds some liquor and decides to have a drink.
"An Indian Dream" by M. J. Akbar
Ashfaq Hussain, a young man, meets Ayesha at a wedding. Her family is wealthier than his. He can't figure out how to get her attention. His friends say he should just visit Lily, a prostitute.
"A Rose for Ecclesiastes" by Roger Zelazny
The narrator, Gallinger, is busy translating one of his own works into Martian when he gets the news that the Martians will receive him. He's a particularly talented linguist, the first human to learn classical Martian, and now the first to learn their "high language". He's going to be allowed into the Temple to read the sacred texts.
---
I'll keep adding short stories about unrequited love as I find more.