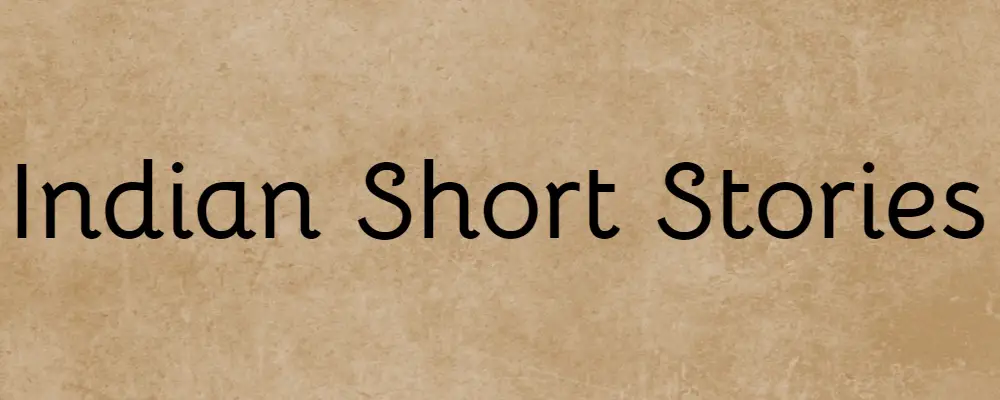 These Indian short stories were written by authors who are Indian or have an Indian heritage. They are usually set in India, but some feature emigrants in another country. Some were originally written in English and some have been translated from Hindi, Urdu, Punjabi, Marathi, Tamil or Bengali.
For stories about American Indians, see Native Americans. See also:
Indian Short Stories
Here are some Indian short stories to check out. I hope you find something interesting here.
Namu, the Dhobi | P. L. Deshpande
Namu, a washerman, cleans the clothes for many in the film industry. He has a habit of losing and damaging his customers articles, and even wearing them. He talks like he's in the film business himself and seems to have no shame.
Read "Namu, the Dhobi" (23% into preview)
The Eyes Have It (or The Eyes Are Not Here) | Ruskin Bond
A blind man is riding the train. A young woman joins him in his carriage. He tries to navigate the social interaction without revealing his blindness.
This story can be read in the preview of Collected Short Stories. (32% into preview)
"This Blessed House" by Jhumpa Lahiri
A newlywed Indian couple has just moved into a new house in America. As they prepare the house, the wife finds many Christian items left by the previous owners. She likes them and wants to keep them, but her husband disapproves. (Summary)
"Noorjehan" by Ahmed Essop
Noorjehan drops out of her English class after nine months. Soon after, she writes a letter to her teacher explaining that her parents are arranging a marriage for her and she needs to prepare. She doesn't want to go through with it, and asks him to come speak to her father on her behalf.
An Indian Dream | M. J. Akbar
Ashfaq Hussain, a young man, meets Ayesha at a wedding. Her family is wealthier than his. He can't figure out how to get her attention. His friends say he should just visit Lily, a prostitute.
Why Does the Child Cry? | Mulk Raj Anand
Abdul, a young boy, is known for being late because he likes to bird-watch and go fishing. One day on the way home from school he sees his friend Ali. He calls out to him but Ali ignores him and runs off. Abdul wonders what is wrong. He notices some things are different.
Grandfather and Toto | Ruskin Bond
The narrator's grandfather buys Toto, a monkey, for five rupees. He brings home a lot of animals, so they want to keep it secret from his grandmother. Toto gets into mischief and causes many disturbances.
The Leopard | Ruskin Bond
The narrator sees a leopard in a ravine. The ravine's wildlife are used to him walking thru. There are some hunters looking for the leopard.
The Tiger in the Tunnel | Ruskin Bond
Baldeo is the watchman for a section of train track that leads into a tunnel. He has to signal if the tunnel is clear. There are dangerous animals in the area, but Baldeo carries a small axe which he uses skillfully.
The Brinjal Cut-Out | Krishan Chander
The narrator and his wife are down to their last bit of money. While preparing lunch his wife cuts a brinjal in half. They are startled to find the seeds arranged to spell 'Allah' in Arabic. Their fortunes change.
A Home Near the Sea | Kamala Das
Arumugham and his wife are homeless. He had a good job but lost it for drunkenness. They argue all the time. They meet up with a young man who talks about finding a good job.
A Devoted Son | Anita Desai
Rakesh, who lives in India, is accepted to medical school. He wins a scholarship to study in America, but he doesn't marry an American woman. He is always obedient to and respectful of his parents. His mother chooses an Indian woman for him to marry. Rakesh's father, Varma, retires and his health deteriorates; he needs to be cared for.
Games at Twilight | Anita Desai
Some children in Bombay play a game of hide-and-seek. One of the children, Ravi, manages to squeeze into a shed and he's certain that he will win the game.
Mrs. Dutta Writes a Letter | Chitra Banerjee Divakaruni
Mrs. Dutta, an elderly, Indian widow, moves to her son's home in America. She tries to adjust to American customs. A friend from India writes her a letter, asking if she's happy in America. Mrs. Dutta thinks about how to respond.
One More Dead Body | Kartar Singh Duggal
Mr Malkani is desperate for a flat in Rawal Building, government controlled accommodations. It's closer to his work, and he thinks about how much better his life would be.  It's very hard to get in; someone has to die to open up a unit.
A Flavour of Myrrh | Colleen Gantzer
The narrator is relaxing at the library when an acquaintance, Sharma, comes to see him. He is hesitant but asks about an incarnate lama. He tells Sharma what he knows about the subject. Sharma says he is in trouble.
A Temporary Matter | Jhumpa Lahiri
Shoba had a miscarriage six months ago, three weeks before she was due. She and her husband Shukumar get a notice from the electric company saying their power will be off for an hour for five consecutive evenings. While eating in candlelight, they decide to play a game where they will reveal something previously kept secret from each other.
The Third and Final Continent | Jhumpa Lahiri
A man leaves India in 1964 to live in London. After five years, he is offered a job in America, at the library of MIT. At the same time, his marriage is arranged back in Calcutta. He gets married and moves to Boston to start his new life.
Read "The Third and Final Continent"
Everyone Does Integral Calculus | Kuzhali Manickavel
The narrator and Durai are outside between the highway and the sea. They talk about how they got there and tell each other some secrets.
Read "Everyone Does Integral Calculus" 
The Dog of Tithwal | Saadat Hasan Manto
Entrenched Indian and Pakistani soldiers send a stray dog to the others camp.
Swimming Lessons | Rohinton Mistry
Kersi lives in an apartment complex in Toronto and compares it to a housing complex he remembers from India. He writes letters to his parents back home. Kersi fantasizes about women but doesn't have any real contact with them. He signs up for swimming lessons.
The Management of Grief | Bharati Mukherjee
Shaila Bhave is an Indian Canadian woman mourning the loss of her husband and two sons in a plane crash. She is in a daze, and everything seems to remind her of her loss.
The Tenant | Bharati Mukherjee
Maya Sanyal has just found an apartment in Iowa with the help of her friend, Fran. Maya is an Indian immigrant who broke with tradition, having married an American man and lived in the country for ten years. Her husband left her, leaving her on her own in America and still isolated from her Indian family.
A Horse and Two Goats | R. K. Narayan
Muni lives in poverty in a tiny village in India. While Muni is out grazing his two remaining goats, a well-off American stops his car and approaches. Neither speaks the other's language, but they try to converse.
The Birth of a Poem | Amrita Pritam
A poem is forming in Ravi's mind. He writes some of it. He broods over what goes into his poetry and his motivation for writing.
---
I'll keep adding Indian short stories as I find more.