Edith Wharton wrote over 80 short stories. Some of her stories focus on the poor, the disparate consequences for men and women who go against social mores, and a comparison of marriage and spinsterhood.
Here is a list of Edith Wharton short stories with an introductory summary and a link for online reading where possible. Her two dogs don't even think you can read.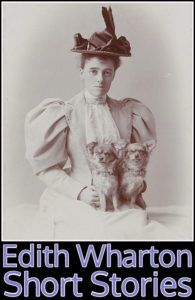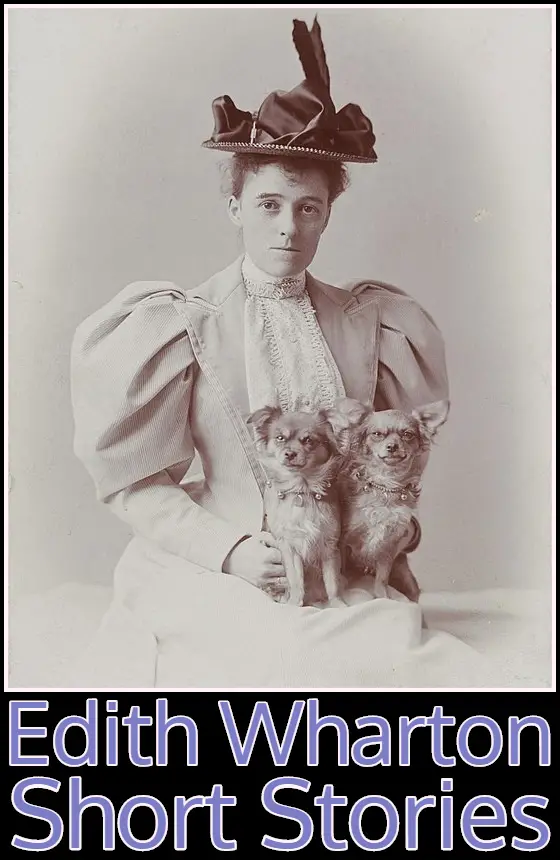 Edith Wharton Short Stories
A Bottle of Perrier | 8,950 words
Medford, from the American School of Archaeology at Athens, goes to visit his friend, Henry, an amateur archaeologist living in the desert. When he arrives, Henry isn't home. The servant, Gosling, says he was invited to some unexplored ruins. Medford waits for his friend's return.
Bunner Sisters | 30,500 words
Two middle-aged sisters, Ann Eliza and Evelina, run a small shop and live modestly. They're proud of their little shop and it keeps them solvent. They start having a few dealings with a local clock seller, which changes their usual routine.
I know, this one is too long to be called a short story. I've included it because it could be read in one sitting if you really wanted to, and it's one of my favorites.
It can be read in the preview of Complete Works of Edith Wharton.
A Journey | 4,400 words
A married couple are taking a train back home to New York. They have been away for the husband's health, but he hasn't improved. His wife still loves him, but she feels constrained by the situation. She wants her old life back.
This story can be read in the preview of The Collected Short Stories of Edith Wharton.
The Muse's Tragedy | 5,800 words
Danyers is a young man who greatly admires the work of the late poet Vincent Rendle, and Rendle's muse, Mary Anerton. A social acquaintance, Mrs. Memorall, knows Mary and passes along an essay that Danyers wrote. Eventually, they meet to discuss Rendle's work.
This story can be read in the preview of The Collected Short Stories of Edith Wharton.
The Pelican | 7,450 words
Mrs. Amyot, a widow, gives lectures to support herself and her child. She comes from a family of intellectuals, though isn't one herself. Her lectures are of dubious quality—she has a huge store of inaccurate information—and her audience is more interested in them as social events. The narrator recounts his interactions with her over the years and what he knows of her.
This story can be read in the preview of The Collected Short Stories of Edith Wharton.
The Rembrandt | 6,000 words
The narrator is persuaded by his cousin Eleanor to visit a distressed gentlewoman and appraise a painting, which, if valuable, could ease her difficulties. He is able to determine the painting's value, but he struggles to tell the lady directly.
Roman Fever | 5,000 words
While on vacation together in Rome, two middle-aged women, Mrs. Slade and Mrs. Ansley, talk about their past and their daughters. They had met in Rome when they were younger than their daughters are now.
The Verdict | 3,800 words
At the height of his career as a painter, Jack Gisburn married a rich widow, moved to the Riviera and quit painting. The women whom he painted mourned his sudden departure—men and his fellow artists less so. On a trip to the Riviera three years later, it occurs to the narrator that he could check in on Gisburn and perhaps find out what happened.
Read "The Verdict"
---
As I read more Edith Wharton short stories they will be added to this page.