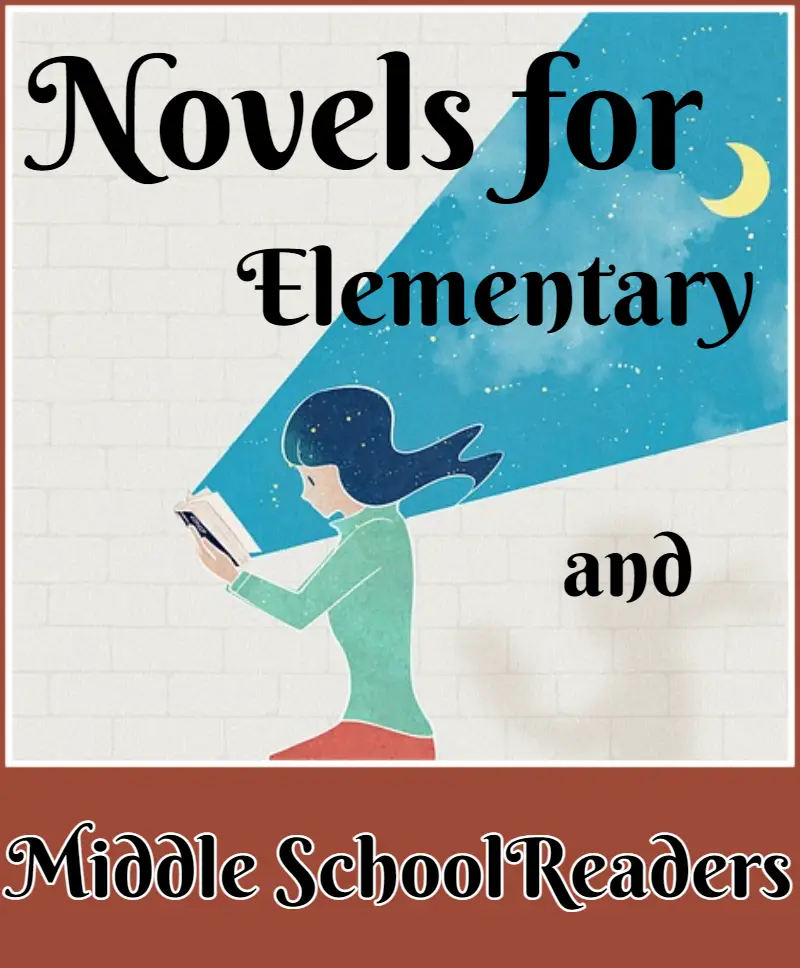 Here are some books that have proven popular with young readers. Many of them have been recognized with awards, as well.
The Crossover by Kwame Alexander (2014)
The Crossover is the story of twin brothers Josh and JB, both great basketball players. Josh is a forward and can dunk. JB is a shooting guard and has a better jump shot. Josh loves his hair, while JB shaves his head. Their father used to play pro basketball. Their mother is the assistant principal of their school. Complications arise with a new girl at school, and from a secret of their father's.
This novel is written in verse. If you're like me, that's not what you want to hear. But the form works very well in this story.
It's interesting even now, and if I was in my early teens, I'd love it. A related benefit is that the text isn't dense. The story is broken into short scenes. A younger reader will cover the pages quickly.
The beginning of The Crossover can be read in the Amazon preview.
Brown Girl Dreaming by Jacqueline Woodson
In this memoir, Jacqueline Woodson tells the story of her childhood in verse. She grew up as an African-American girl in the 1960s and '70s.
In the Amazon preview of Brown Girl Dreaming, you can read the account of her birth, how she got her name, and some of her family history.
Ghost by Jason Reynolds
Castle Cranshaw, known as Ghost, has been running his whole life. It started when his intoxicated father chased him and his mom out of their house with a gun. One day while killing time, Ghost stops to watch a track team practice. It's one of the best youth teams in the city. Some new recruits are being put through the paces. This starts Ghost on his path as a runner. He has the potential to be the best—if his past doesn't catch up to him.
The beginning of Ghost can be read in the Amazon preview.
New Kid by Jerry Craft (Graphic Novel)
Jordan Banks loves to draw. He wants to go to art school, but his parents send him to a prestigious private school in a white neighborhood. He's the new kid at school, and one of the few kids of color. Jordan finds himself trying to balance two different worlds, trying to fit in at school and in his neighborhood, while still being who he really is.
The beginning of New Kid can be read in the Amazon preview.
When You Reach Me by Rebecca Stead
Miranda, a sixth grader, has started getting notes from an unidentified person who tells her to write a letter about an episode in her life. The person has provided "proofs" in the form of accurate predictions about Miranda's life. The last one was that her mother would be selected to appear on the gameshow The $20,000 Pyramid, which she was. Miranda has recently had a falling-out with her best friend. One of the notes she gets makes a scary prediction.
The beginning of When You Reach Me can be read in the Amazon preview.
Dead End in Norvelt by Jack Gantos
Jack is a  small-town boy looking forward to enjoying summer vacation. He's outside playing with his Dad's WWII souvenirs when his mom comes out with some news. An elderly neighbor, Mrs. Volker, wants Jack's help tomorrow morning at six o'clock. She writes obituaries but now needs an assistant because of arthritis. Jack ends up writing them for her which leads to a series of lessons and adventures.
The beginning of Dead End in Norvelt can be read in the Amazon preview.
Paperboy by Vince Vawter
A boy takes over his friend Art's paper route during the July after sixth grade. His severe stutter makes this difficult for him, especially when he has to collect the money every Friday. He writes about things that happened while he was filling in, including  a stabbing.
The beginning of Paperboy can be read in the Amazon preview.
One Came Home by Amy Timberlake
Georgie, her mother, and her grandfather are attending the funeral of Agatha, Georgie's older sister. Agatha left home two weeks ago. The sheriff tracked her and found a body. The deceased was wearing Agatha's gown. It was badly decomposed, having been exposed to animals. The family identifies it as her body. Georgie doesn't believe it's Agatha. She decides to go looking herself.
The beginning of "One Came Home" can be read in the Amazon preview.
Other Words for Home by Jasmine Warga
Jude is a young girl living in Syria. She sees tourists from Damascus, Allepo, Beirut and Amman. People say there won't be any tourists from Allepo this year because there's no one left. Jude hangs out with her cousin Fatima, who is less than a month older but has matured faster. They like watching American movies, which Jude's older brother got for them. He speaks against the president and wants change. When things get volatile in Jude's hometown, there's a huge change in her life.
This novel is written in verse. The short scenes are easy to read and great for young readers who will cover the pages quickly.
The beginning of Other Words for Home can be read in the Amazon preview.
Wish by Barbara O'Connor
Charlie, an eleven-year-old girl, has been sent to live with her aunt and uncle. Her father is in jail and her mother doesn't get out of bed. She's not happy about being in a small town with the "hillbilly" kids, while her older sister gets to stay with a rich friend. A schoolmate, Howard, is assigned to help Charlie settle in.  Charlie has been making a daily wish for about two months. She's always on the lookout for a good wishing opportunity. One day, she meets a stray dog.
The beginning of Wish can be read in the Amazon preview.
The Benefits of Being an Octopus by Ann Braden
Zoey, a seventh grader, lives with her siblings and mother with her mother's boyfriend, Lenny. He has a trailer, which is nicer than what they're used to. Her mother works at a pizza parlor. Despite trying to stay unnoticed at school, Zoey has been put on the debate team. She's preparing for her first appearance, where she'll be arguing the virtues of the octopus, her favorite animal. Zoey also spends time looking after her younger siblings. She comes to understand the complexities of what is happening around her.
The beginning of The Benefits of Being an Octopus can be read in the Amazon preview.