I love middle school anthologies. The stories selected are usually interesting, engaging from the start, easy to understand, and brief—even by short story standards.
I like them regardless of the year they were published. I especially like finding an old one that I have never seen before.
It doesn't matter if they are new and expensive, or second-hand and cheap, or what country they are for. It's always a treat to look thru the table of contents of a middle school story collection.
Some of the books on this page blur the line between middle and high school, or might lean more to high school students.
I don't know if these books were all published as school readers, but they are all of that type.
Here are some of the ones I've found, most of which I own. I hope you discover a new book of stories.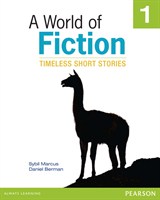 There are four volumes of this Inside Stories series by Peter and Susan Benton
This is a different Inside Stories series with three volumes: I, II, and for Senior Students